Missy's Fund- Feral Spay and Neuter Program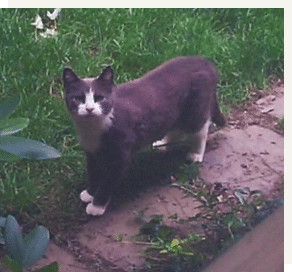 Missy's Fund is named after the feral cat "Missy" that gave birth to a litter of kittens on a cold, snowy April day nine years ago in the front yard of Missy's Fund creator, Dr. Duane DeHollander. Soon after their birth, the kitten's, Missy and the father were all trapped, spayed/neutered and returned (TNR) to their outdoor living area in his yard.
Missy and her litter brought the feral/abandoned cat problem close to home for Dr. Dehollander, he realized that feral  over-population is an on-going issue that can be solved through TNR of feral colonies.
If you are working within a feral colony and need assistance with surgery costs please complete our application (link below) and include as much detail as possible. Once received, your application will be reviewed, and we will notify you of a decision as soon as possible.
You can scan and email the application back to: rochesterhopeforpets@gmail.com
You may mail the application to:
Rochester Hope for Pets
C/O Missy's Fund
524 White Spruce Blvd.
Rochester, NY 14623
If it is more convenient, you may also fax it. Our fax number is 585-271-7815. If faxing please include a cover sheet with Attn: Rochester Hope for Pets – Missy's Fund written on it.
Missy's Fund is a cost-share program that relies on community donations to provide its grants. The goal of this program is to assist individuals working within the feral population by providing financial assistance to reduce the overall cost of each feral spay/neuter surgery. Grants provided are given on a case-by-case basis covering approximately half of each individual spay/neuter surgery cost. Awarded grants are only to be used for spay/neuter services, and are designated to be used only at the Rochester Community Animal Clinic.
For more information please contact us by phone: 585-271-2733 x189 or my email: rochesterhopeforpets@gmail.com