Memorial Brick Garden                                                                                                                                                                      
Rochester Hope for Pets has partnered with Monroe Veterinary Associates to create a memorial garden to serve as a place of peace and reflection for our community. This space offers pet parents and others the chance to honor their pets or individuals who have made an impact on their lives, as well as to memorialize those we have lost.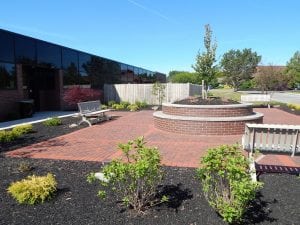 This serene garden serves as an escape for those who have a pet being treated by the committed, compassionate, and highly talented healthcare team at Veterinary Specialists & Emergency Services, which is located right next door. It also serves as a place for the staff to reflect and decompress from all of the stress involved with caring for critically ill patients.
How Your Brick Makes a Difference
To purchase a commemorative brick please fill out our order form
A special thank you to some of the individuals who helped make this garden bloom:  Javen Construction, Catherine Smith, Weckesser Brick Company, Pittsford Tree and Landscape, and Monroe Veterinary Associates.