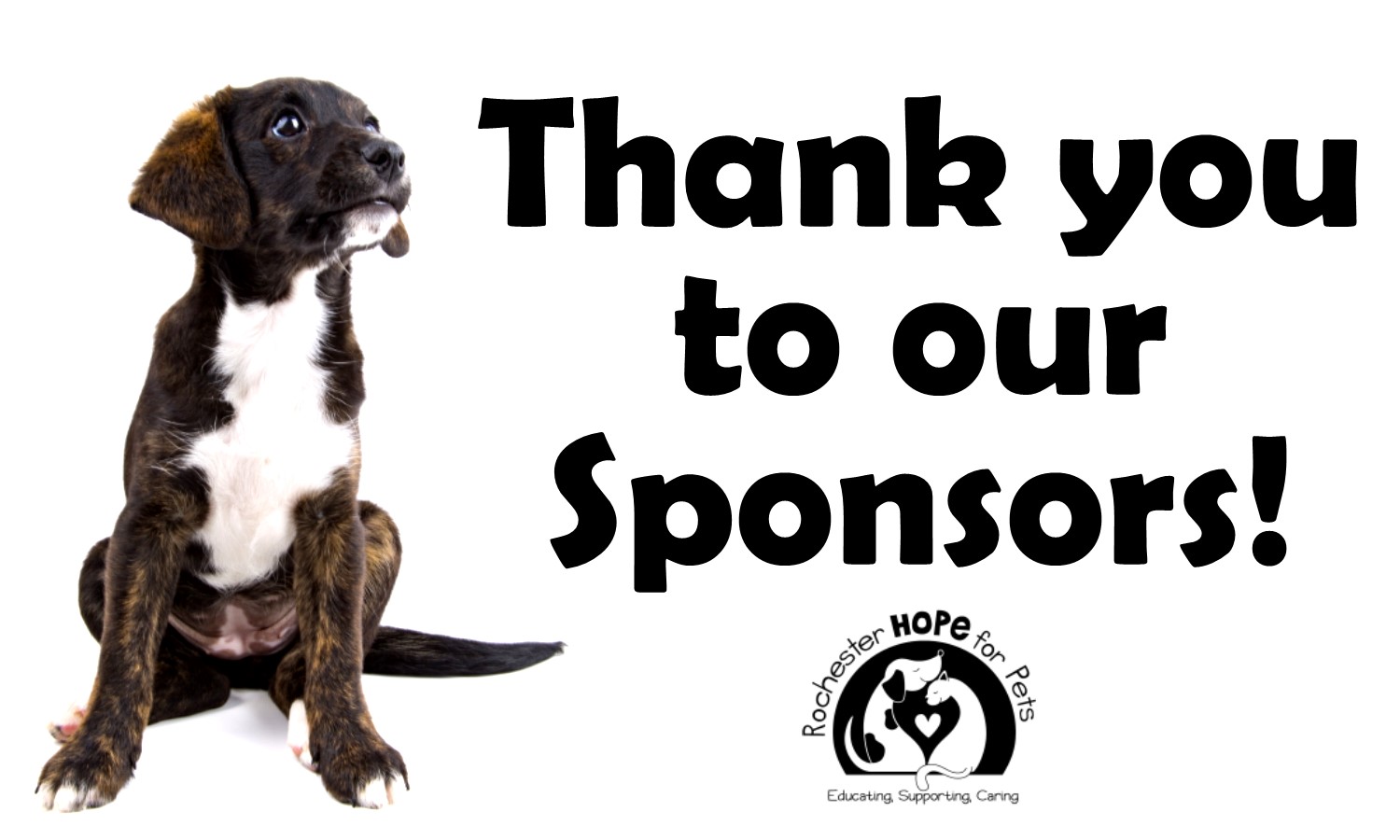 A partnership with Rochester Hope for Pets benefits both your business and families within our community. Through your charitable giving companion animals in  the greater Rochester, N.Y. area are able to receive the life-saving care they deserve, veterinary professionals in our region are provided with certified education courses to stay up to date on cutting edge animal medical practices, and community members are provided with educational seminars geared toward increasing the positive health and wellness of the pets in their homes.
Partnering with our organization means your business receives an increased marketing presence through our website, social media campaigns, and event marketing which are targeted toward a large demographic of individuals who have a passion to help companion animals and their families. If your company or organization in interested in partnering with us please call 585-271-2733 x189 or email rochesterhopeforpets@gmail.com to discuss the sponsorship packages available.
2017 Sponsors
Henry Schein
Haunt Welding Supply
Bayer
Davie Kaplan, CPA, P.C.
2016 Sponsors
Henry Schein
Bayer
Idexx
Elanco – 2016 Wine, Spirits, Hops & Hope Event Sponsor