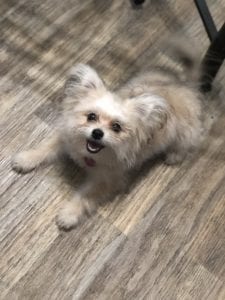 Mila and Buffalo's parents are friends who let the pups play together; just a day after Buffalo was diagnosed with parvo, Mila was as well.
They scraped together enough money to get Buffalo to Veterinary Specialists & Emergency Services for a couple nights, but had to bring him home because they ran out of money.
Both dogs needed IV fluids and medication if they were going to survive. Thankfully, Rochester Hope for Pets was able to help.
"You have no idea how grateful we are. Thank you so much for your kind heart and for caring about our dogs as much as we do. Thank you again from the bottom of our hearts."
-Mila's mom
Thank you to Davidson Fink for making this Tail of Hope possible.