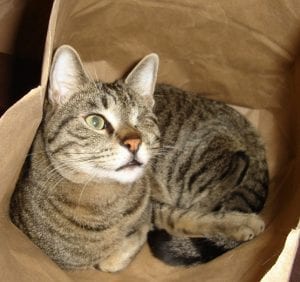 Urinary blockages in cats are a problem we see all too frequently at Rochester Hope for Pets. A blockage is an emergency situation and most frequently occurs in young male cats without any warning. Re-blocking isn't uncommon and treatment can quickly become expensive. Click here to learn more about this condition.
Wiggy, an eight year old male cat became blocked this summer and his parents were struggling to afford the live-saving treatment. A Rochester Hope for Pets award helped out during their time of need. Afterwards they said: "You helped with the vet bill for our cat Wiggy and I just wanted to tell you how much the aid is appreciated. Thanks for all the help you give people in need."

This Tail of Hope is brought to you by our friends at Elanco. Thanks for being a friend to animals!