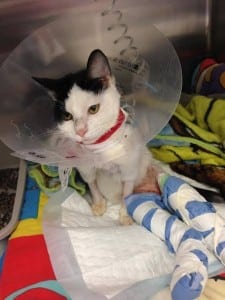 Rochester Hope for Pets provides cost-share awards to pet owners when they need assistance affording veterinary costs associated with unexpected or emergency pet health situations. Since its founding in December of 2008, Rochester Hope for Pets has made more than 1,100 awards to pet owners and rescue groups for use toward veterinary care costs at more than 60 different hospitals in Monroe and surrounding counties.
Awards are made through an application process that includes the pet owner obtaining a quote for services from their veterinarian. You can find more details and an application form on the "How to Apply" page within this tab.
Award requests are reviewed by a small group of individuals (often including foundation board members), and decisions are made based on funds available, prognosis for the pet, and prior level of veterinary care provided.